Tri-Polar Anniversary Hunt
SPWC Year Long Scavenger Hunt
June Edition: World Crew Hunt
June 01, 2014 - June 30, 2014
Can you believe it's been almost 5 years since the release of Sick Puppies' Tri-Polar? In celebration of this anniversary, we are hunting Tri-Polar rings, lyrics, and the album photo. This month's prize is an autographed Odd One window cling.
The following images were hidden on our socials last month:
- (1) Tri-Polar rings graphic embedded with our SPWC logo
- (1) Maybe lyrics graphic with our SPWC logo
- (1) Tri-Polar album photo with Emma, Mark, and Shim with our SPWC logo
Happy Hunting!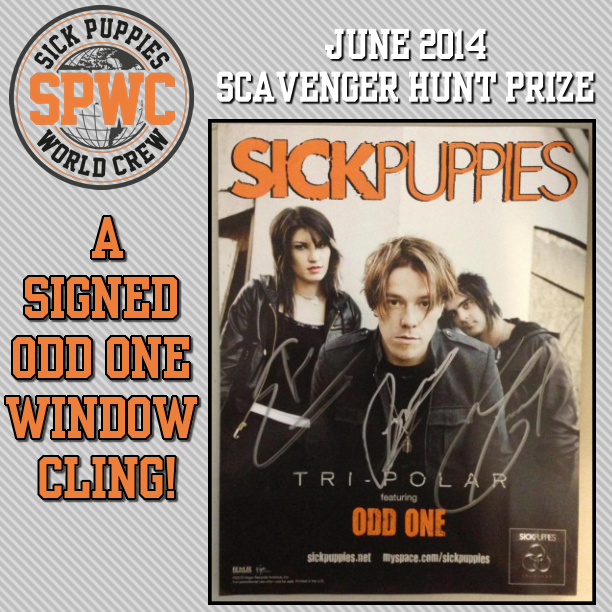 When you locate an item, take a screenshot of it. Be sure that we can see which social network you found it at. Once you have found all three items, please send your screenshots in an email to
spwc.contest.team@gmail.com
. Be sure to include your full name and user name on the forum.
Every qualified entrant will gain (1) entry into the monthly drawing and (1) entry for the year end grand prize drawing.