MAY I win more prizes?
SPWC Year Long Scavenger Hunt
May Edition: World Crew Hunt
May 01, 2014 - May 30, 2014
Hopefully, you have been entering our year long Scavenger Hunt each month, but if you haven't, no worries! There is still time to join in the fun. For each month you participate, your name will be entered for the year end grand prize, as well as the monthly contest's prize.
In honor of it's release exactly a year ago, May's prize will be an autographed copy of the CD single
There's No Going Back
! The lucky winner will be drawn on June 1.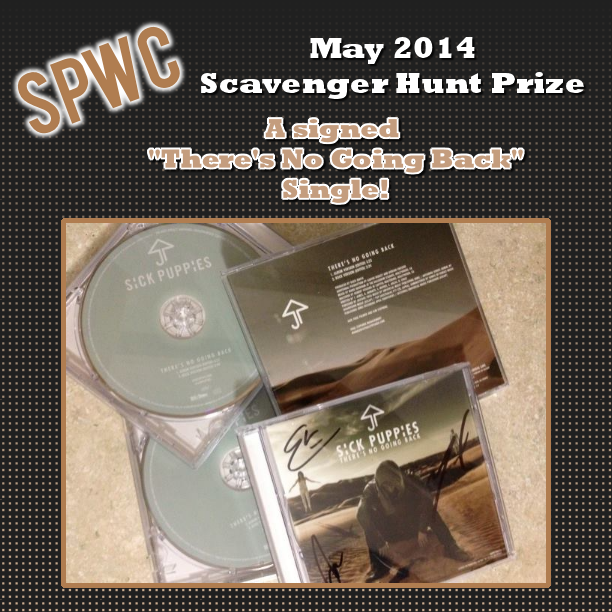 In order to qualify for the random drawing on June 1, complete the following tasks:
1) Post a congratulations message about SPWC turning 6 this year on one of the threads listed in the Summary of 6 Year SPWC Celebrations
thread
.
2) Leave a comment on this thread: "I participated in May!"
3) Email the answer to these questions to
spwc.contest.team@gmail.com
. Be sure to include your full name and user name on the forum.
(a) Find the thread: "How to become an Ambassador". What is the fourth task on this list?
(b) Find the thread: "Sick Puppies 2014 Tour Dates". Where will Sick Puppies be on July 25, 2014?
4) To have your name entered twice for the May drawing, email a screenshot of 10 "Die to Save You" Radio requests to
spwc.contest.team@gmail.com
Radio station links can be found under the forum section "Promote The Band".