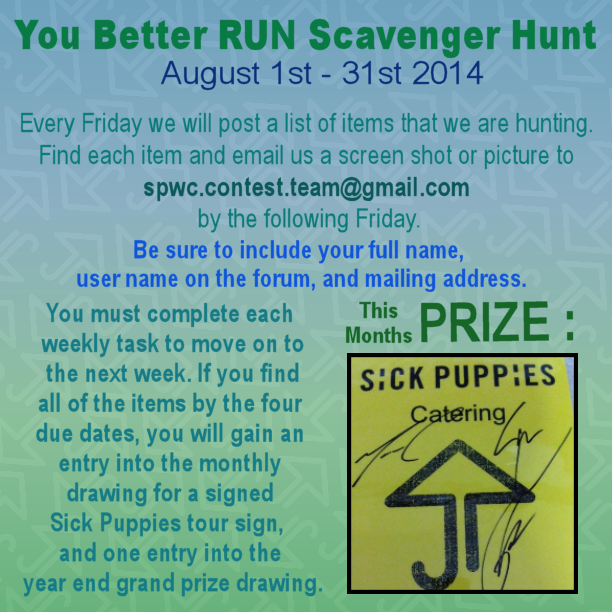 Contest Title
You Better RUN Scavenger Hunt
Contest start/end date
Start Date: August 1, 2014
End Date: August 31, 2014
Rules/Guidelines
Let's go on a weekly run together! Every Friday we will post a list of items that we are hunting. Find each item and email us a screen shot or picture to
spwc.contest.team@gmail.com
by the following Friday. Be sure to include your full name, user name on the forum, and mailing address.
Prize
You must complete each weekly task to move on to the next week. If you find all of the items by the 4 due dates, you will gain an entry into the monthly drawing for a signed Sick Puppies tour sign, and one entry into the year end grand prize drawing.
Week 1: RUN to a show!
Posted: August 1
Due: August 8
Email us a pic of a Sick Puppies tour shirt or a ticket stub from a show circa 2011-2014 to
spwc.contest.team@gmail.com
. *You do not have to own the tour shirt or ticket stub. They could be pictures from the internet.