Re-Imagine Sick Puppies Song Scavenger Hunt Contest
Contest Starts: September 1, 2014
Contest Ends: September 30, 2014
Rules/Guidelines
This contest is open to World Crew members aged 13 and over. If you are not a member, sign up at
http://www.sickpuppiesworldcrew.com
.
Everyone interprets songs differently and we want to see what YOU think about when you listen to Sick Puppies songs.
Using any Sick Puppies song, demonstrate your interpretation of the song through art. You can use photography/PhotoShop, painting, sculptures, sketches, video, dance, or any other form of interpretation of your choice.
This must be YOUR picture, painting, sculpture, sketch, video, or dance.
You may NOT use any Sick Puppies photos or album art. The point of the contest is to be interpretive.
No inappropriate or offensive material allowed.
An example might be this drawing of "Connect" by Chandra: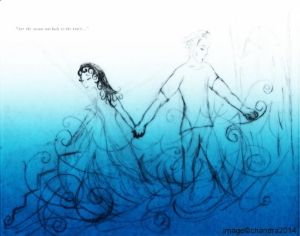 or this picture of a "world" for the interpretation of the song "My World."
Method Of Submission
You may post as many designs as you like, but each submission must be for a different song.
Post your picture or video on Sick Puppies World Crew's Facebook page. Be sure to list the name of the song that you are interpreting in your post. You have until September 20th to complete this part of the hunt.
We will take your submissions and repost on Sick Puppies World Crew's Google+ or Instagram. Now the hunt begins! When you find your entry on either of the 2 social networks listed above, leave a comment and take a screen capture. Email your screen capture, the name of the song, and your name/mailing address to
spwc.contest.team@gmail.com
by September 30th to be entered into the monthly drawing.
The winner will be chosen by a random draw on or after the close of this contest.
Prize
The prize will be an autographed Tail Creek Festival lanyard and autographed show flyer from The Mercury Ballroom.