Seven Deadly Sins Contest - Sick Puppies Style!
Contest Begins: April 1, 2015
Contest Ends: April 15, 2015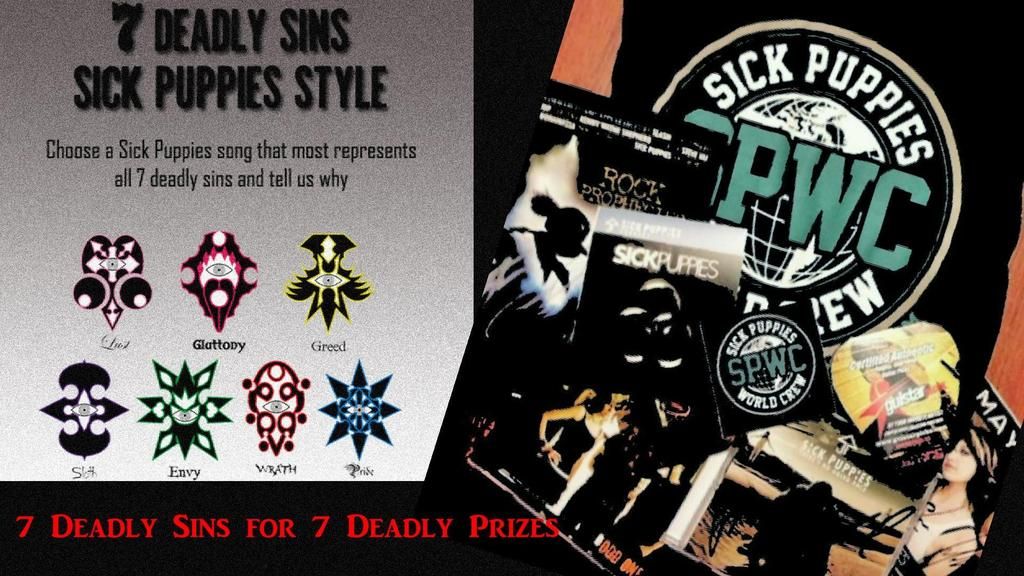 Step 1:
Choose ONE Sick Puppies song that most represents all seven deadly sins:
Lust
Gluttony
Greed
Sloth
Wrath
Envy
Pride
Step 2:
Email us your song choice to
spwc.contest.team@gmail.com
, and tell us why the ONE Sick Puppies song you chose represents all of the 7 deadly sins the best. Be sure to include in your email:
Full Name
User name on the forum
Mailing address
Step 3:
Post in this thread and tell us which of the deadly sins you are feeling right now.
Prize:
On April 20th, one entrant will be chosen to win our 7 deadly prize pack of a SPWC shirt, TNGB CD, Maybe CD, Odd One CD, Rock Prophecies card, album stickers, & signed pick pack.